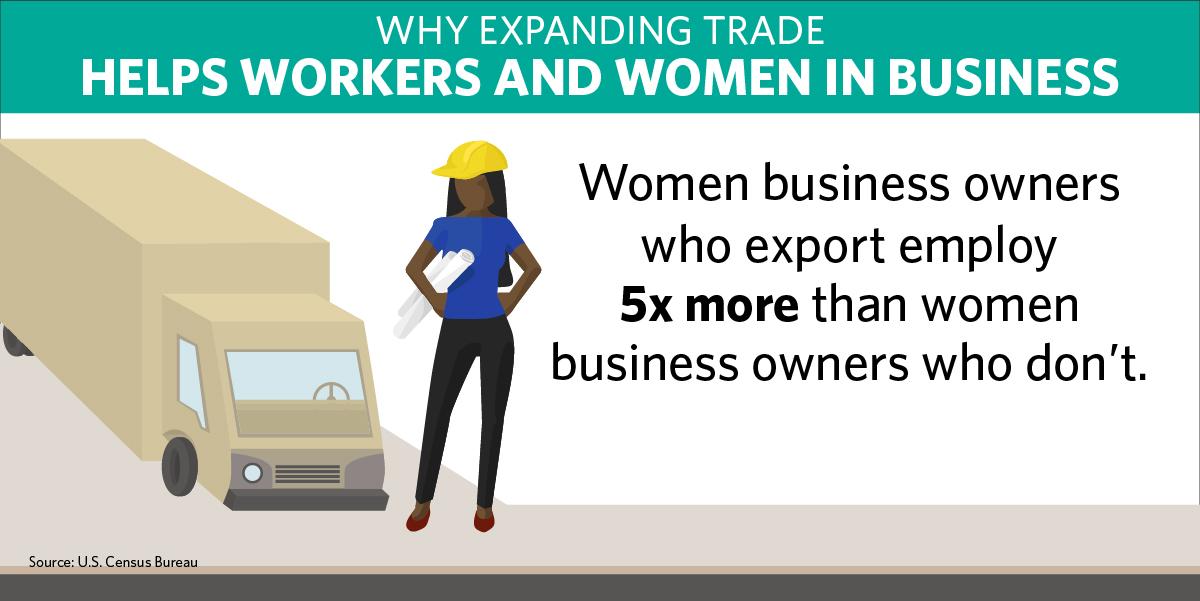 June 11, 2015
LANDsds Sustainable Voice News
FACT: Women business owners who export employ 5 times more workers than those who don't
---
---
---
---
88.2 percent of women business owners are the sole employee of their business with no staff to rely on. Reducing laborious and time-consuming barriers is critical to helping these business owners expand into foreign markets and is a core focus of TPP. This is a trade deal that will eliminate tariffs across the region, and make it cheaper, easier, and faster for businesses to get their products into the market, strengthen protections of intellectual property, streamline often complicated and duplicative standards, and will assist small business service suppliers by increased access to new markets and greater legal certainty.
As reported by the National Women's Business Council, the economic impact of women-owned businesses has been estimated at $2.8 trillion and more than 23 million jobs. In fact, if women-owned businesses in the United States were a country, they would have the fifth-largest GDP in the world.
But short of becoming our own country and negotiating our own trade deal, the TPP is the best opportunity women entrepreneurs and workers across the world have to get the protections and the opportunities they need to compete in a 21st century economy.
Take a deeper dive to see what our trade policy can do for women entrepreneurs and workers here. 
Then, learn more about the President's trade deal, and who else it will help, here: www.whitehouse.gov/trade